Podcast: Dr. Saupe interviewed by Chris Wark on the holistic treatment of cancer.
In the podcast interview, Dr. Saupe talks to Christopher Wark about holistic treatment methods for cancer. Here two people meet who have both dealt intensively with this topic.
Dr. Saupe has been an advocate of holistic cancer medicine for many years. Since the end of 2022, it has been possible to pre-order the English-language edition of his book "Krebs verstehen und ganzheitlich behandeln", entitled "Holistic Cancer Medicine". In this book, Dr. Saupe has summarised 30 years of experience in working with people affected by cancer.
The US-American Christopher Wark had colon cancer. He underwent surgery and radically changed his life afterwards. He refused chemotherapy. Today, Christopher Wark stands for holistic cancer therapy in the USA. He is an author, health coach and maintains the well-known YouTube channel "Chrisbeatcancer". The interview offers listeners a lot of valuable and inspiring information for a fulfilled life, even with a cancer diagnosis.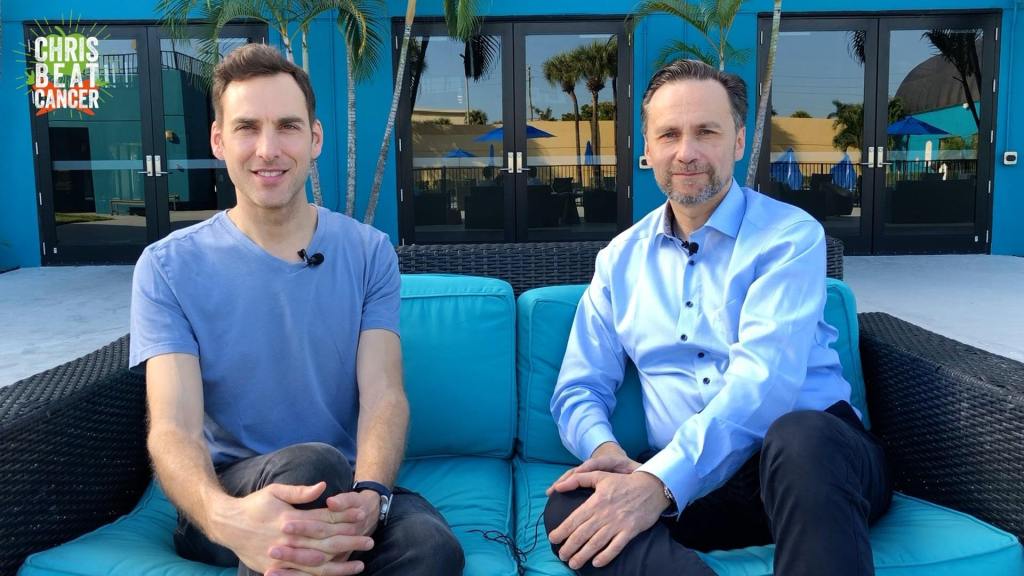 Arcadia Health News
The Arcadia Health News regularly informs about news from the alternative cancer therapy and from our practice clinic. Subscribe and follow the Arcadia "way to health".