New publication: Guidebook on Nutrition for Cancer
Dr. Henning Saupe, the medical director of Arcadia Praxisklinik, has published a guidebook to "Healthy Nutrition and Health-promoting Food Supplements".
Nutrition is one of the 12 vital fields which, according to Dr. Saupe cancer-field theory, influences our health, especially when it comes to cancer.
The 40-page guide explains the importance of nutrition especially for the development of a healthy body terrain to cancer prevention and cancer therapy.
Is there an anti-cancer diet ?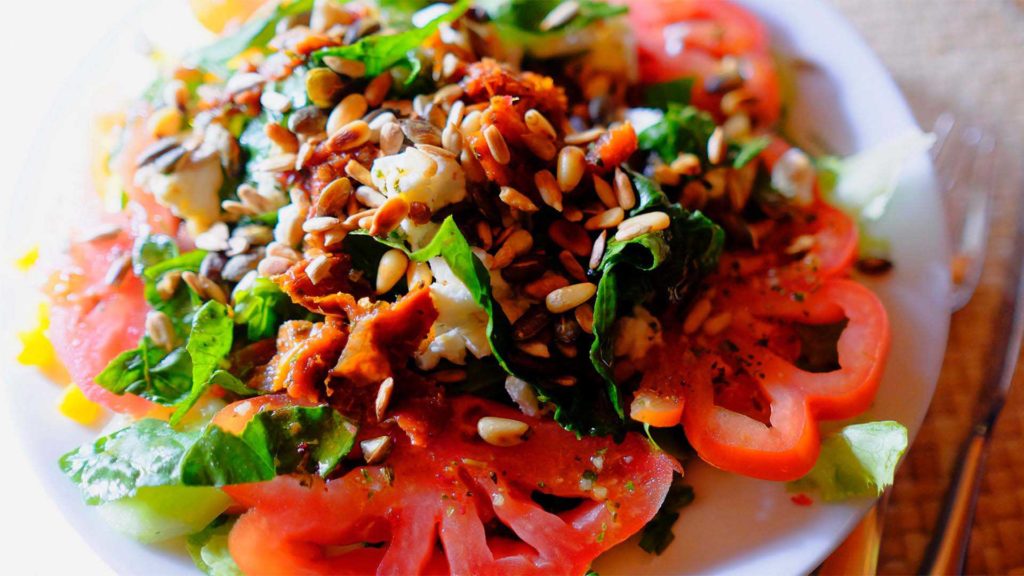 Many so-called "anti-cancer diets" circulate uncontrolled in the digital media. These sometimes radical dietary recommendations often promise quick healing success. At this point, one should be very careful and definitely seek professional advice. Because a body suffering from cancer is weakened and an unguided self-prepared diet can be very dangerous for the organism. According to the Arcadia treatment-philosophy, the diet must be individually tailored to the patients needs.
The importance of nutrition for health – a practical guide
The guide developed by Dr. Saupe uses numerous examples and bulleted lists to illustrate the building blocks of a healthy diet. The complementary and supportive interactions of the individual topics are illustrated. The table of contents at a glance.
Arcadia Health News
The Arcadia Health News regularly informs about news from the alternative cancer therapy and from our practice clinic. Subscribe and follow the Arcadia "way to health".