The Stay at Arcadia
The "Arcadia way to health" is a special treatment philosophy, therefore the stay with us is not an ordinary hospital stay. We want our patients and their relatives to feel really comfortable with us, because "all the trimmings" also have a decisive influence on the success of treatment. Germany has a medical freedom that allows us to offer sought-after treatments not available in many other countries. It is typical that you will meet those who have traveled a great distance to be at Arcadia. We welcome patients from all over the world, who are not only happy to report on their recovery, but also on their stay with us.

"This place is pure love. Every employee exudes it and contributes to the fact that you not only feel treated very professionally here, but also feel safe and full of hope. The treatment is a complete package on all levels, so that a change takes place physically and energetically. The focus here is on getting well and not on illness. "

Julia Kaysersberg, Germany
---
Rated on Google:
Arrive and breathe deeply in an all-round feel-good home
Our patients – with pleasure also with company – live in an apartment house with direct connection to the practice clinic. The all-round service includes full board with special anti-cancer diet, a laundry service, access to the spa gardens, a small library and the art room. A total of 11 rooms or apartments – including family rooms – are available for your stay at Arcadia. Though Arcadia is very international with doctors and staff speaking several languages, the primary language is English. There is no barrier to communication, medically or otherwise, if English is the only language you know.
Good medical treatment in a pleasant atmosphere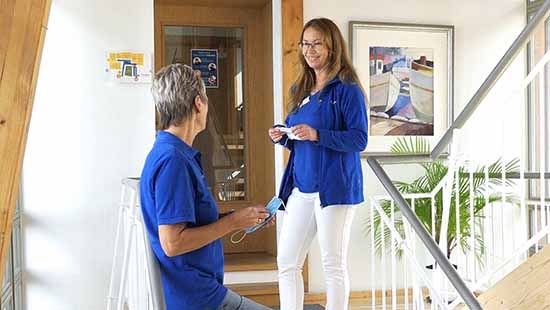 The treatment rooms in the Arcadia Praxisklinik are modern, high-quality and invitingly equipped. The atmosphere is bright, friendly and familiar – this has little to do with a typical clinic or practice. The doctors, therapists and nursing staff in the Arcadia Praxisklinik are close to the patients – directly on site and always open to questions and wishes. For cancer therapies, we use innovative medical and diagnostic technology in combination with remedies and therapies from nature.
Idyllically and magically beautiful location – in the middle of Germany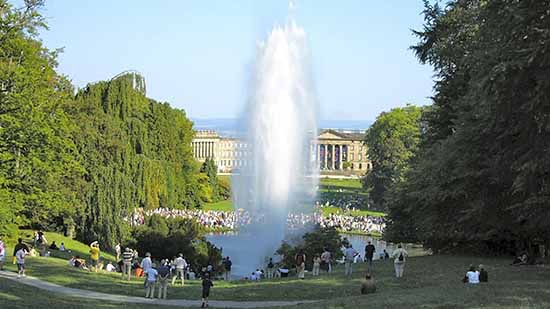 The Arcadia Praxisklinik is located in Bad Emstal near Kassel in northern Hesse, in the middle of a beautiful spa park with a rose garden. The certified climatic health resort Bad Emstal is surrounded by forests and meadows in a quiet, fresh nature. The next bigger city is Kassel and only about 20 km away. Kassel offers a wide range of shopping opportunities and a cultural program. Visitors from all over the world come to visit the unique mountain park, the castle Wilhelmshöhe, the Brothers Grimm World and also the documenta. We regularly organize a Saturday visit to Kassel or to nearby picturesque Fritzlar.
Cancer treatment in a healing environment.
In the middle of Germany.
For over 15 years we have been successfully treating people from all over the world according to the "Arcadia Way to Health".
Are you interested in a treatment in our clinic?
Do you have questions about cancer therapy in our practice clinic or would you like to make an appointment with our doctors? We will take the time for an individual consultation with your doctor – by phone, video or even at our clinic directly in Bad Emstal. Please reserve an appointment using the contact form. We will get back to you immediately.
Telephone times for guest service: 

Telephone times for guest service:
Monday, Tuesday, and Thursday
8:30 am – 12:30 pm and 2:00 pm – 4:00 pm (CEST)
Wednesday and Friday 8:30 am – 12:30 pm (CEST)