Magnetic field therapy for cancer treatment
Magnetic field therapy is often used in naturopathic practice to improve blood circulation, inhibit inflammation, support healing or even relieve pain. At Arcadia Praxisklinik we have also been using this effective application for many years as an accompanying therapy in cancer treatment.
The healing power of natural magnetic fields has been known since ancient times – today, we generate magnetic fields in a targeted and precise manner using state-of-the-art technology.
Thanks to pulsating magnetic fields, you will be more vital and fitter again – without any side effects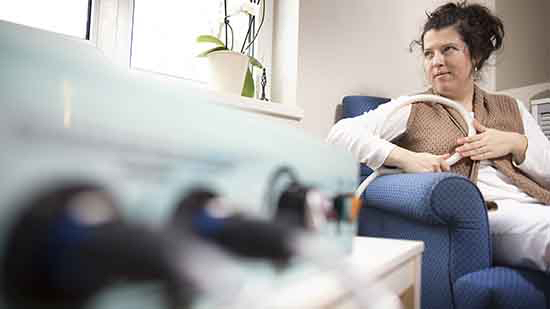 Many chronic diseases, including cancer, are favored by a lack of energy in the cells and low oxygen content of the tissues, e.g. as a result of circulatory disorders. Therapy with pulsating magnetic fields helps to effectively minimize these disturbances and thus revitalize the body. The application of magnetic fields can thus promote the healing process of chronic diseases, such as cancer, without any side effects.
The power of magnetic waves against pain and exhaustion
The areas of application for magnetic field therapy are manifold. It is used successfully in some hospitals and increasingly in medical practices. It is used particularly frequently for the treatment of painful and inflammatory diseases – from back pain, rheumatism to chronic fatigue and sleep disorders. We also use magnetic field therapy at the Arcadia Praxisklinik to support the treatment of cancer diseases.
Safe, effective and well tolerated: digital magnetic field therapy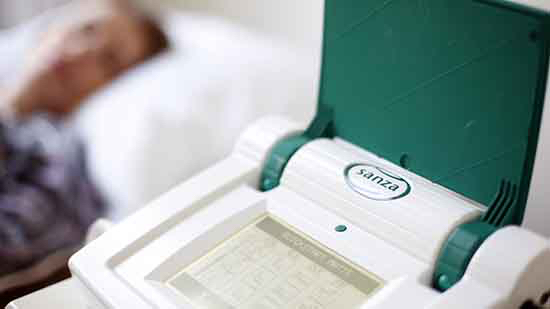 Magnetic field therapy has been significantly improved over the last decades and is therefore gaining more and more recognition in practice. At Arcadia we use the latest digital technology with pulsating induction, frequency bundling and resonance effect. Only twenty minutes of physical contact are sufficient to activate first healing processes in the body and to feel this in the form of more endurance and a pleasant feeling of warmth.
Magnetic field therapy at the Arcadia Praxisklinik
At Arcadia Praxisklinik we offer pulsating magnetic field therapy to accompany cancer treatment. A whole body treatment as well as local and point treatment is possible. During the treatment weeks in our clinic, you will have 24-hour access to the magnetotherapy devices, and you are encouraged to use them regularly two or more times a day to further improve the general well-being and numerous body functions during the other therapies.
Interesting facts about magnetic field therapy for cancer
How does the Magnetic Field Therapy ("PEMF") work ?
In the special literature on PEMF therapy (Pulsed Electro Magnetic Table Frequency Therapy), the following scientifically documented effects in humans are summarized:
Strengthening of the skeleton through better mineralization and counteracting of aging processes (anti-osteoporosis effect)

Increased production of endorphins, the anti-pain hormones that our brain can produce

Improvement of sleep

Increase of ATP production in our mitochondria

Improved oxygen supply and microcirculation

Muscle relaxation and stress reduction

Improved wound healing and tissue regeneration
Ref: Bryant A. Meyers: PEMF – The 5th Element of Health, Balboa Press 2013